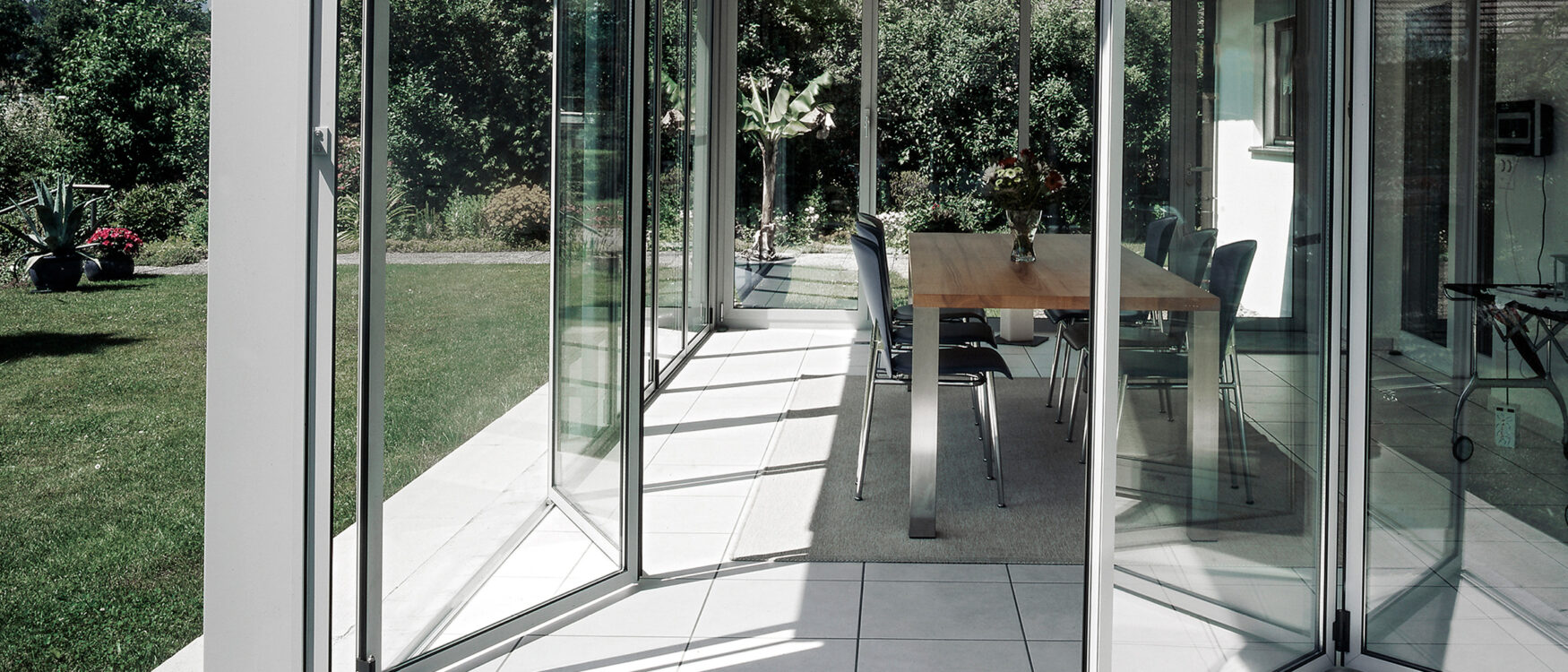 durafold basic: Open spaces for new horizons.
A variety of folding options and individual dimensions provide the durafold basic glass folding wall (formerly US-2000) with the flexibility to redesign verandas or garden patios to your taste, transforming these into an additional comfort zone. The second building envelop improves thermal insulation and has the added advantage of enhancing sound insulation.
More light and additional living space.
durafold basic is a movable glass folding wall that provides enhanced convenience and a variety of uses. It can be folded inwards or outwards. The floor rail has no threshold and is designed to accommodate the planned on-site drainage system. The carriage unit is fitted at the top. A special profile means that durafold basic can also be integrated in balcony glazing with a fixed balustrade (aldura basic).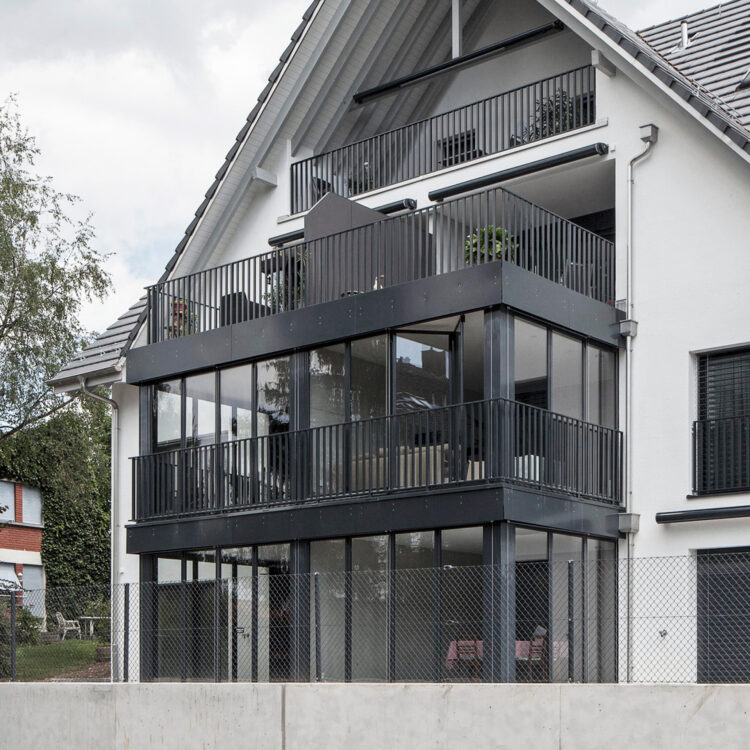 Ideal for every application.
A variety of folding options and individual dimensions give durafold basic the flexibility to achieve practically any solution, including corner features without mullion or radius systems. This alters nothing with regard to the high quality and functionality of the folding wall. Movement of the wings is always perfect, with opening at every interface and juncture achieved with perfect ease. Even large systems with up to 10 wings can be realised without difficulty. Transitions between the interior and exterior are fluid as the glass folding walls open over their entire length. durafold basic is suitable for integration in straight walls and both 90° and 135° radii.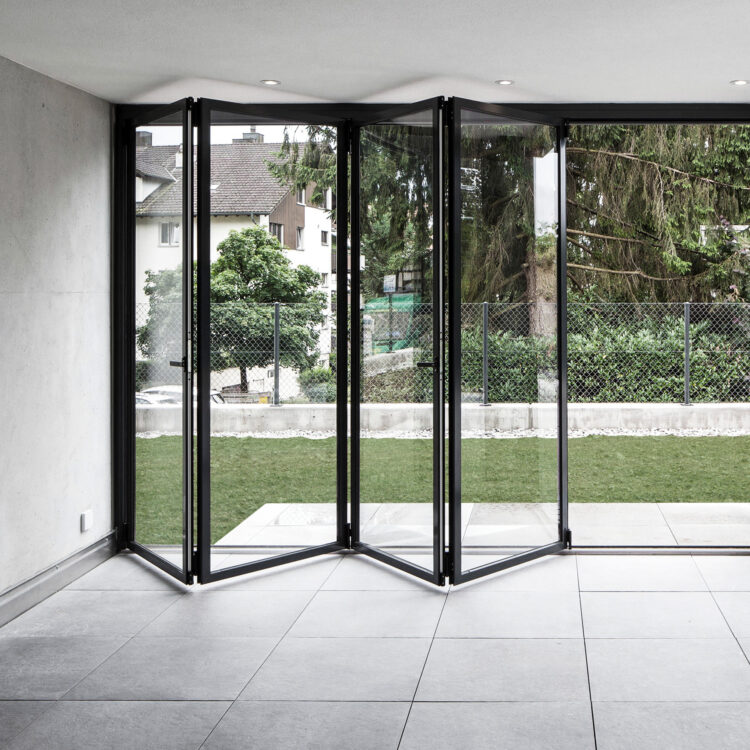 Do you have any questions regarding our glass folding walls, or would you like to receive expert advice during a project?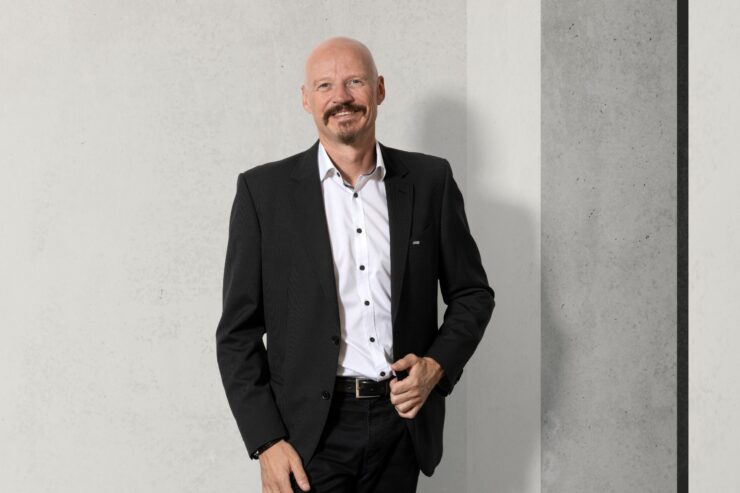 Laurent Pétermann
Head of Sales Folding and Sliding Walls
Spare parts order (in German)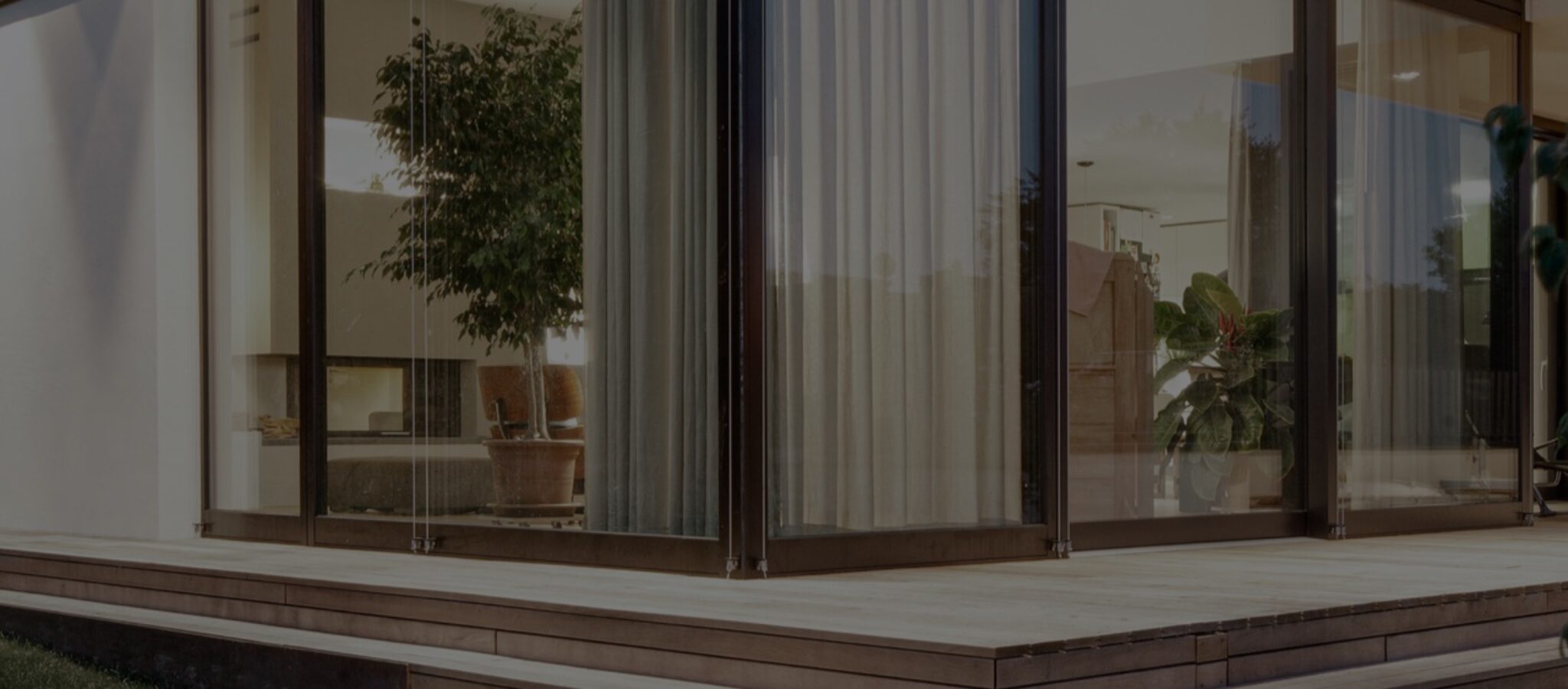 Partner companies in your region. Find your specialists: