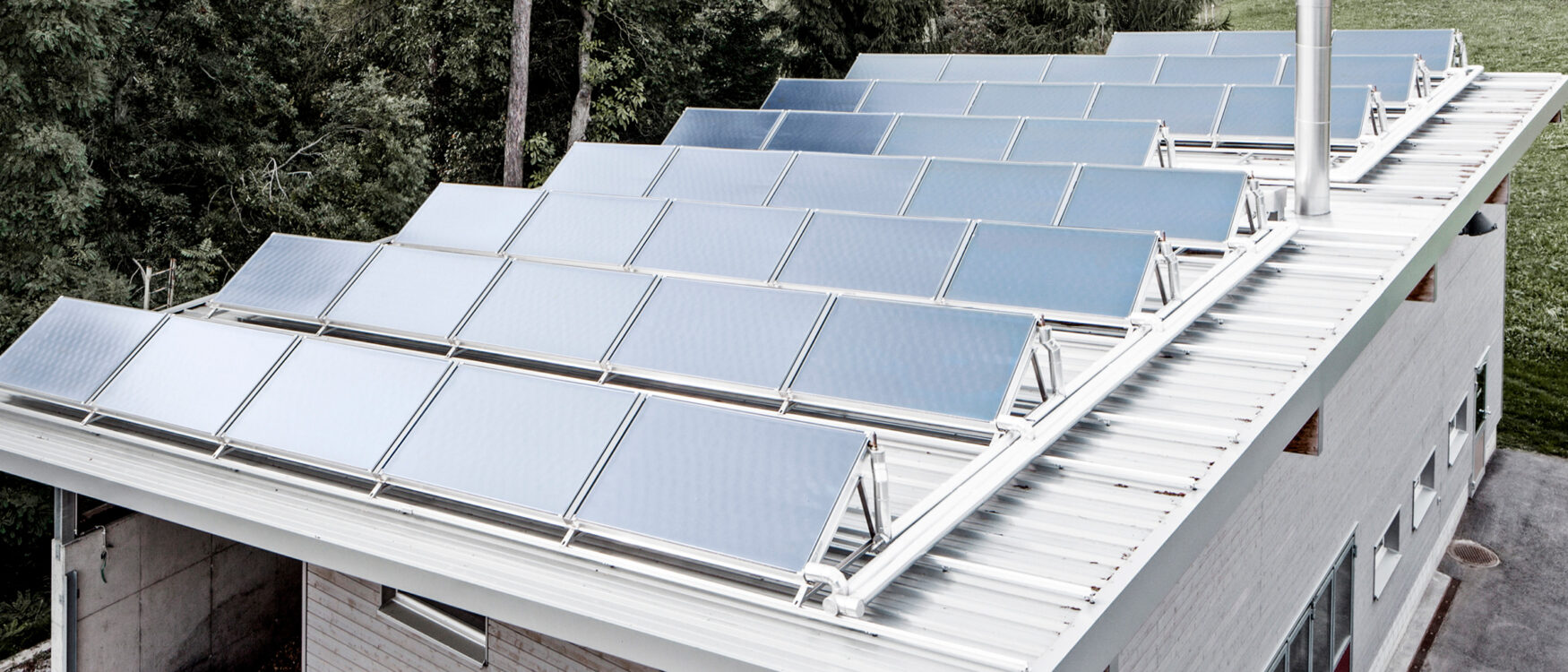 Solar collectors: heat for service water and heating backup.
Solar collectors from Schweizer can be employed practically anywhere. They can be installed quickly, cost effectively and as retrofits in open spaces, on sloping and flat roofs, or on façades. They transform solar energy effectively into heat, thus making a major contribution to the treatment of service and/or heating water.
FK1 solar collector: ideal for roof integration.
High-quality FK1 solar collectors from Schweizer can be integrated in practically any roof type, regardless of whether interlocking or plain tiles or, indeed, Eternit slate are involved.
FK2-XS: the slim-line solution.
The FK2-XS enables connection of up to twelve collectors on one side on a flat roof. Its low design height of 68 mm means the FK2-XS is also ideal for parallel installation on a sloping roof.
Competent advice.
Do you have any questions concerning solar collectors? Then please talk to the experts!
Our partners
Our partner search contains an up-to-date overview of our partners in the area of solar collector systems.
For material orders, please contact:
Guy Froidevaux
+41 21 631 15 82
Send email
For service assignments, installation and commissioning, please contact:
For German-speaking Switzerland:
Furrer Solartechnik GmbH
+41 41 780 79 33
Send email
For French-speaking Switzerland:
Minilco-Therm Sàrl
+41 21 647 37 57
Send email
If you need spare parts for boilers and storage systems, please contact:
Berger Boiler Service AG
+41 44 762 40 01
Send email